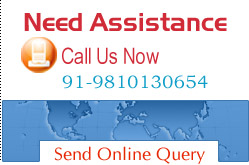 Home
» Security Guards Services Noida
Best Security Guards Services in Noida

The security guards services in Noida provider is the only company from Faridabad, which is a member of the Indian association of security industry. The company has own computerized center, which remains in constant contact with the clients 24x7 and provides the immediate response to the clients without delay. The company trains guards to provide services to the clients from residential colonies, commercial units factories, industrial units, housing society, malls, individual clients, and educational institutions
The Special Feature of the Security Services in Noida is as Follows
Each guard is selected by the officials of the company who are highly experienced in the security duties.
Each candidate is tested by official and background checks on conducted on the information provided by the candidates.
The police verification is also done on each candidate,
The extensive training is provided to each candidate selected for security duties, and
Security services are provided by the guards who are selected from the authorized centers of the paramilitary and security services.
The security guards are trained to handle wireless sets, firefighting apparatus, metal detector and deal with emergency security procedures. Besides, Noida, the security personnel of the company are stationed in Delhi, Haryana, Rajasthan Punjab, and Uttar Pradesh. The services help the client to deal effectively with thugs, anti-social element and manage all security related hazards without losing the cool.
Our Security guards services Noida ensures that property, products and vital installation are safe under any security conditions. Our security guards are supervised by a highly experienced team of supervisors who keep guards alert and well-disciplined during the security duties. Our Security guards services Noida are trained to follow the correct emergency procedures and handle the security situation without involving the client.
We are the only security services company that operates the highly sophisticated PROCAL two way radio systems with the basic station in Delhi, Faridabad, and keeping contact with clients through emails, web paging of the Motorola cellular system. We also help clients to select the candidates from a team of security guards. Our guards are qualified candidates who speak and understand English and Hindi comfortable and can handle any situation confidently.